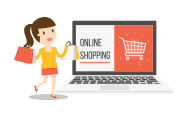 eCommerce
Our Store Front service can help you set up your shop for the very first time, or expand it to cope with an increase in business. We operate across Asia Pacific with fully interconnected infrastructure and 22 distribution centres, and you can leverage on this extensive fulfilment and logistics network as well as our market knowledge across the Asia Pacific region.
The Store Front service covers your paperwork, customs forms, warehousing and more to ensure that your business launch or expansion goes as seamlessly as possible.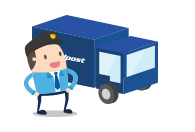 Freight
Our stellar reputation in the international freight forwarding and NVOCC arena means you get the advantage of our vast network of international consolidators. We also provide B2B distribution services in Europe and the UK, with consolidation services for shipments going through Europe's largest container port.
Here in Singapore, our transhipment hub centre offers you a huge range of carriers and guaranteed sailings. We also have multi-modal transportation options, such as sea-air and air-sea, so you get to choose exactly how you want your shipments delivered down to the last detail.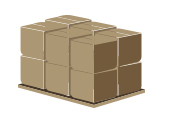 Warehousing
We have first-class regional warehousing and fulfilment solutions that are specially customised for eCommerce. This means you'll get the advantage of fully integrated IT systems across widely accepted eCommerce platforms and marketplaces, resulting in seamless transactions and information management.
We also have network distributions centres all over the world as well as a brand new Regional eCommerce Logistics Hub right here in Singapore that's equipped with state of the art fulfilment technology, which results in fast, efficient parcel sorting systems.